World-class IT support delivered with military-grade precision.
Connetic is a Managed Information Technology Service that provides exceptional IT support with Help Desk and on-call services for the small and medium-sized business market. With our fixed-price, unlimited labor and technology-agnostic approach, we proactively and expertly manage your systems, whatever they are (we're good at nearly all of them).
We deliver world-class IT services with transparency, 100% reliability, and the advanced technical support that your company needs to thrive.
By bringing thorough, efficient management techniques to the world of outsourced Information Technology, Connetic eliminates the unnecessary, cumbersome, and inefficient constraints and difficulties you experience with "the other guys," like hourly IT billing, unforeseen costs, and unmanaged staffing.
Our workforce is continuously training using the latest methods, tools, and practices to integrate and support your entire Information Technology infrastructure. We take the Information Technology management practices of large Fortune 500 companies, combine them with our superior skills, depth of knowledge, and friendly customer service, and deliver them to you.
Connetic has a strong reputation for delivering exceptional quality to our clients. We continue to build on our record of success by staying abreast of the latest technology and deploying the best practices established by the IT industry. When you source your Information Technology with us, we bring your existing day-to-day operations under rigorous, military discipline to make them both reliable and cost-effective so you can redirect your resources toward new, higher payoff activities.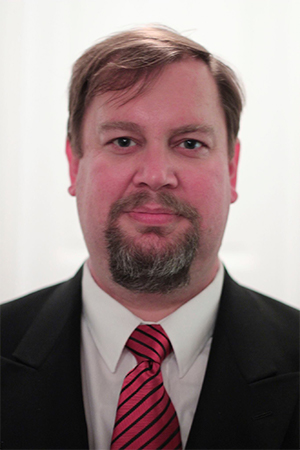 Matthew Strebe
Chairman and Founder
With a foundation in information technology that began in the United States Navy, Matthew Strebe started his career in technology installing and managing the first optical fiber network aboard a warship. He took this prototype from ship to ship, installing systems and training staff to solve problems in extreme, high-stakes IT environments. His experience there, and in working for a subcontractor to SAIC, gave him the expertise and knowledge to create Connetic, which deploys IT solutions for businesses with military-grade thoroughness, security practices, and efficiency. 
During Matt's days as a consultant, he wrote several books on computer and network security, the business of Information Technology consulting, and advanced administration techniques for Microsoft Windows NT 4 and Windows 2000.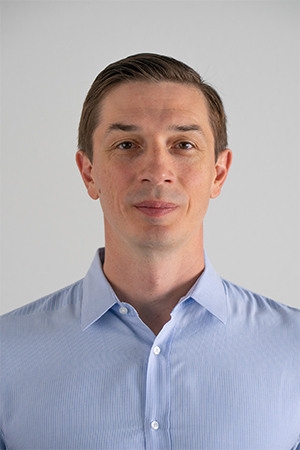 Yuri Risovanny
CEO
Yuri Risovanny specializes in blending a human touch with modern technology to deliver best-in-class end-user experience and systems management. Providing solutions that empower organizations to produce life-saving research, innovative products, and new scientific discoveries is no small feat. But the reward of seeing the work of Connetic's clients impact the world in ways both large and small is exceptionally satisfying. This is what drives Yuri's desire to ensure that Connetic can provide the technology necessary to unlock those opportunities. Over decades of working with many different organizations, he has learned to appreciate the unique needs and requirements of each and every client.
At Connetic, Yuri is exceptionally fortunate to be able to organize and contribute to the work of many talented and highly knowledgeable IT professionals who help make businesses work. He has personally engaged in service delivery at all levels of our organization, which has provided him with the insight required to put puzzle pieces together and solve any problem that comes his way.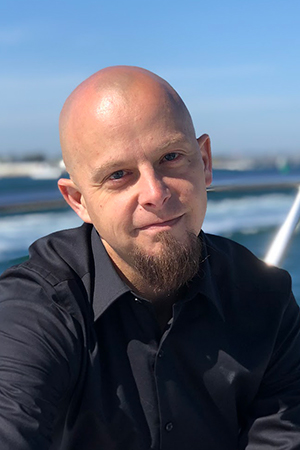 Eric Sakariasen
COO
Eric Sakariasen has been at Connetic since 2007, where he started out as a member of the Help Desk. Over the first two years, he worked his way up to dispatch and on-site obligations as the Director of Field operations. Around the same time, Eric's core responsibilities moved him into the Connetic Network Operations Center, where he eventually worked his way up to Chief Technology Officer and then in 2022, Chief Operations Officer.
Eric is a highly technical, driven leader with over 20 years experience in Information Technology. He has deep insight into the protectable technologies and core competencies of Connetic and of the clients we serve. Eric stays abreast of cutting-edge developments in MIS/IT, and in adjacent areas of interest that might have an impact on the technical direction of Connetic or our clients. His specialties include project team management, system and network architecture, budgeting, client and vendor relationship management, configuration and hardware requirement management, startup to established business design, IT facility integration, Low-voltage and plant infrastructure, Enterprise Level Virtualization (VMWare, Citrix, and Hyper-V), large team management, VOiP/SIP systems, Cloud Computing, Network Operations (NOC) Management, Business Networking, security threat assessment and IT security threat mitigation.
Outside of work, Eric is an automotive enthusiast, and spends much of his time organizing and running motorsport events for the local region of the Sports Car Club of America. He enjoys racing within different programs around Southern California and spreading his knowledge whenever he can.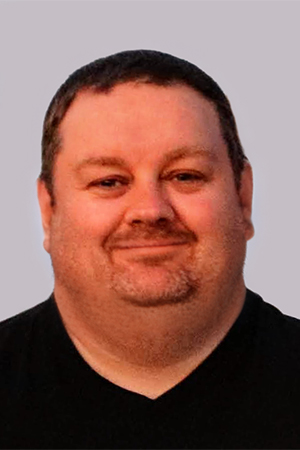 Shane Draper
Chief Personnel Officer
Shane Draper began his career at Connetic as a Help Desk Technician, and, within three years, was promoted to Help Desk Manager. He has spent over 15 years in IT, 10 of which have been with Managed Service Provider companies. Shane's role as Help Desk Manager provides him with the opportunity to combine his love of technology, problem solving, and creating solutions for our clients and staff. He is a driven servant leader who takes care of his people while continuing to improve processes that directly affect our client experience.
Before transitioning to the IT career path, Shane spent eight years as a Naval intelligence analyst and then two additional years as a government contractor. During this time, he directly supported multiple warfighting operations, worked with NATO forces, and was forward deployed to Japan for three years.
Shane currently resides in western Kentucky with his wife, Megan, his two sons, and a German Shepherd named Savannah. He spends his free time volunteering with the VFW, consulting on recipes for various barbecue companies, writing cookbooks, and traveling whenever possible.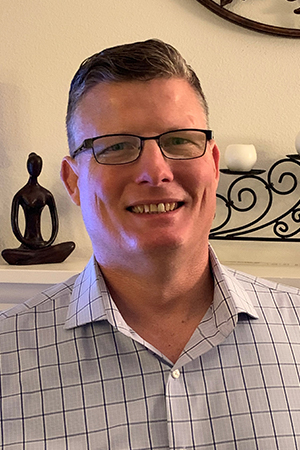 Wayne Bowe-McLeod
VP of Business Development
Since Wayne first joined Connetic in 2012, he has grown our client base by 15–20% per year. Wayne's success can be attributed in part to his business philosophy, which he bases on the fundamental principles of Judo: Mutual welfare and Maximum efficiency. In practice, this means that Wayne asks very direct questions to ensure he fully understands our clients' unique needs. He is also completely honest with clients about our model, capabilities, and limitations. Wayne believes that this honesty and forthrightness is what leads to happy employees, happy clients, and long-lasting, mutually-beneficial relationships.
Before beginning his career in sales, Wayne worked in satellite and radio-based ship-to-ship & ship-to-shore communications, and later, computer and worldwide web-based communications for the US Navy. In 1998, Wayne exited the Navy with an Honorable Discharge and began his career in Business-to-Business sales.
Outside of Connetic, Wayne is a proud father of four, loving husband, and lifelong student of Judo. He resides with his family in Oceanside, California where he enjoys hiking and ocean swimming as often as possible. 
Get world-class IT support for your business.